Festivals
1,030 and Counting!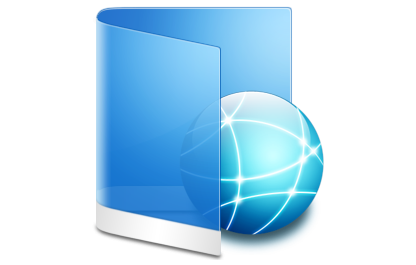 There are currently 1,030 festivals in our database. Please note this number changes as we add or delete festivals! Here are a few of the hundreds of festivals we submit our Press-Quality EPKs to...
Montreal International Jazz Festival - Montreal, QC
Kentucky Derby Festival - Louisville, KY
San Diego County Fair - Del Mar, CA
Musikfest - Bethlehem, PA
National Cherry Blossom Festival - Washington, DC

Want to see more? Register today and we'll let you check out the entire list.
How did we get the data? For decades we have scoured the internet, networked at live music events like SXSW, the Folk Alliance International and the International Blues Challenge, and attended and performed at festivals across America, Canada and Europe, always searching for opportunities for our fellow musicians.
Here are just a few of the festivals that have booked artists that we have submitted over the years:
American Folk Festival - Bangor, ME | Beale Street Music Festival - Memphis, TN | Chicago Blues Festival - Chicago, IL | Dark Season Blues - Svalbard, Norway | Edmonton Blues Festival - Edmonton, Alberta, Canada | Freedom Creek Festival - Aliceville, AL | Gahanna Creekside Festival - Gahanna, OH | Harvest Jazz & Blues Fest - Fredericton, New Brunswick, Canada | Illinois Blues Festival - Peoria, IL | Juke Joint Festival - Clarksdale, MS | King Biscuit Festival - Helena, AR | Lucerne Blues Festival - Lucerne, Switzerland | Mississippi Valley Blues Festival - Davenport, IA | National Folk Festival - Butte, MT | Ozark Folk Festival - Eureka Springs, AR | Paola Roots Festival - Paola, Kansas | Quincy High Sierra Music Festival - Quincy, CA | Riverwalk Festival - Ft. Lauderdale, FL | Rhythm & Ribs Festival - Kansas City, MO | Suwalki Blues - Suwalki, Poland | Tremblant International Blues Festival - Tremblant, Quebec, Canada | Untapped Blues Festival - Richland, WA | Vallemaggia Magic Blues - Maggia, Switzerland | Waterfront Blues Festival - Portland, OR
Sorry, no X, Y or Z... YET! (We're still working on the Xerox International Jazz Fest, Yankee Homecoming and ZFest!)

Here is a sample of the information we have for the festivals in our database:
Festival Name
Dates
Venue
Venue Address
Submission Mailing Address
Submission Street Address
Submission Email
Phone
Fax
Web Site
General Email
Talent Buyer
Talent Buyer Email
Talent Buyer Phone
Estimated Attendance
Estimated Talent Budget
Submission Requirements
Submission Deadline
Hard Copy Required?
Social Media-
Facebook Facebook
Google+ Google+
Twitter Twitter
Instagram Instagram
Flickr Flickr

Note: We don't have all the above information on every festival in the database, but try to fill in as many blanks as we can!